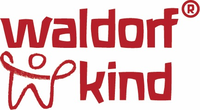 waldorfkind Eurythmy dress for children
---
RRP EUR 70.00
EUR 52.36
*
Lowest price of the last 30 days:
EUR 52.36
---
Hand-tailored, beautiful eurythmy dress made of 100% bourette silk in the colour apple green. A matching belt is supplied with each dress.
In eurythmy, language and music and the soul and spirit that live in them are made visible through the human body and its movements. The creative and formative powers of music and language are expressed through specific forms of movement and gestures. In accordance with the anthroposophical view of the human being, eurythmy takes hold of the whole person. Eurythmy helps children and young people to develop skills and competences and to learn at school. S
Sizes: Available in sizes 122/128 and 134/140.
The impulse to find products that are sensible, sustainable, fairly produced and aesthetically pleasing gave rise to our own brand Waldorfkind. Here we can design articles according to our ideas and, in collaboration with manufacturers and artists, send them out into the world.