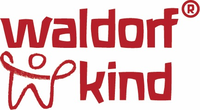 12 roll-up pencil case - cherry/blueberry
---
---
Delivery without contents!
Zur Grundausstattung eines jeden Schulkindes an einer Waldorfschule gehört ein Rollmäppchen. Diese besondere Art des Federmäppchens ist für die Aufbewahrung der Wachsmalblöcke und Wachsmalstifte gedacht. Die wunderschönen Rollmäppchen aus Stoff/Bio-Baumwolle, genäht in den Kassler BG-Werkstätten, überzeugen durch ihre wunderbaren und klaren Farben. Die leuchtenden Farben der Wachsmalblöcke und -stifte können in den Mäppchen besonders gut zur Geltung kommen. Das Rollmäppchen bietet Platz für je 12 Wachsmalstifte und Wachsmalblöcke, welche abwechselnd angeordnet sind. Auf diese Weise hat das Schulkind Stifte und Blöckchen stets griffbereit. Das Rollmäppchen ist in unserem Online-Shop in den Farben kirsche/blaubeere, blaubeere/kirsche, pinie/kirsche und curry/kirsche erhältlich. Zudem bieten wir auch 16er Mäppchen an.
With the change from the 1st year to the 2nd year, there is also the change from Waldorf kindergarten to Waldorf school. For children and parents, this is an important and decisive step. In the book "Das ist Waldorfschule" (This is Waldorf school) by Wolfgang Held or in more detail in "Die Erziehung des Kindes" (The education of the child) by Rudolf Steiner, you can read about anthroposophical and Waldorf basic ideas. One aspect of Waldorf education is the great importance attached to the child's environment. The child's environment has an immediate effect. Therefore, stimulus-flooding colours are avoided and materials that offer a rich variety of experiences and sensory perception are preferred. In this sense, this roll-up pencil case for wax pencils and pads is excellently suited for the beginning of school.
Material: organic cotton.
Dimensions: 56.5 x 18.5 x 1 cm.
Delivery without contents.
Made in Germany.
The Kassler BG workshops provide the pupils of the Freie Waldorfschule Kassel with state-recognised, craft and technical vocational training. The trainees produce in the wood, metal and electrical workshop, as well as in the tailoring workshop for real customer orders and complete their training with the examination before the Chamber of Crafts or Chamber of Industry and Commerce with the journeyman's or skilled worker's certificate. With these vocational training courses at the BG, the Waldorf School Kassel shows a perspective for the future of today's educational landscape.