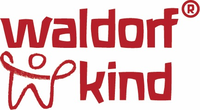 with instructions, oil and bowl
---
Set with oil, bowl and instructions


20 ml or 50 ml peat oil


for Waldorf kindergarten and home
Not in stock, approx. 1-4 weeks
---
The Gold Drop Ritual" Set
The Gold Drops Ritual, a set put together by waldorfkind using high quality Rose Almond peat oil from Wandil, pottery bowls and instruction booklet.
The oiling ritual is a beneficial ritual to strengthen the relationship between adult and child, but also to stimulate the child's sense of touch and smell. It is used in Waldorf education and anthroposophical medicine to nurture the senses and to calm, but also has a supportive effect on mental clarity and alertness.
In the Waldorf kindergarten, the gold droplet ritual is used for the daily sensory care of the children by the teacher. After washing the hands, accompanied by a song or a little saying, each child is given a droplet of oil in the hands and the child rubs it in.
This set is also suitable as a baby gift for births!
The set "The Gold Drop Ritual" contains an instruction booklet with an explanation of the ritual, sayings and rhymes, oil and a small pottery bowl.
Set available in 2 sizes.
Product information:
Contents: small bowl, peat oil rose almond, instruction booklet.
Sizes: 20 ml oil, 50 ml oil
waldorfkind. A new product line for the Waldorf scene
"waldorfkind - that means quality, handmade, organic and individually developed by us."
Out of the impulse to find products for children that are sensible, sustainable, fairly produced and aesthetically pleasing, our own brand waldorfkind was born.
Here we can design articles according to our ideas and, in cooperation with manufacturers and artists, take them out into the world.
It is our concern to create products that touch the soul with their value and counteract the trend of "throw-away articles".
You can find more products from waldorfkind here....