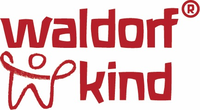 Sticker card, Ella Lapointe
---
Sticker card, illustrated by Ella Lapointe


13 motif stickers


Format: DIN A6
---
Sticker card nature, DIN A6, 13 stickers with nature motifs from waldorfkind, lovingly illustrated by Ella Lapointe.
To stick on greeting cards, to send or simply to embellish small things, such as boxes or gift wrappings. These beautiful stickers for children awaken the imagination and can be used in many different and creative ways!
13 beautiful motifs from nature and the garden, of gnomes, animals and plants, to collect and swap!
Product information:
Sticker card
13 motif stickers
Motifs: Dwarves with birds, butterfly, squirrel, bird, owl, rabbit, flowers, chicken with chick, dwarf with apple, watering can with shovel and little plant, reading dwarf, mouse, dwarf on a crystal.
Illustrator: Ella Lapointe
Format: DIN A 6
More sticker cards and other very special products from waldorfkind can be found in the Waldorf Child category!
Special and unique Easter gifts can be found here!
The impulse to find products that are sensible, sustainable, fairly produced and aesthetically pleasing gave rise to our own brand waldorfkind. With waldorfkind we can design articles according to our ideas and, in cooperation with manufacturers and artists, take them out into the world. It is our concern to create products that touch the soul with their value and counteract the trend of "throw-away articles".