Curtain up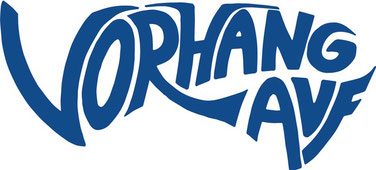 Waldow Verlag distributes, among other things, children's books, art and postcards, as well as the magazine Vorhang auf (Curtain Up). VORHANG AUF is a magazine for children and parents, published four times a year. It is aimed in particular at families connected with anthroposophy or Waldorf education, but is also well suited to teachers for lesson planning and as preparation for period teaching. Lovely illustrations and pedagogically valuable texts invite girls and boys from 4 to 13 years of age to dream, marvel and discover in the (advertising-free) children's section. Stories, games, riddles, craft tips, themes on seasons and annual festivalsand much more are brought to life in an extraordinary way. In an enclosed extra issue for parents, you will find valuable inspiration and suggestions for a harmonious everyday family life.
Read below a review by a Waldorf teacher on the use of the Curtain Up booklets as a valuable supplement for teaching periods.
Review: "VORHANG AUF is an enriching addition to epoch preparation".
Dear colleagues,
We Waldorf teachers have high expectations of our lessons. In order for these to become pictorial and for my pupils - I am currently teaching a 6th grade class - to be able to sensitively connect with the epoch theme, I need to have "breathed in" the content beforehand: it requires inspiration, imagination and intuition. I experience this time and again in my everyday teaching.
A valuable springboard for inspiration for me is good material for preparation. This can be, for example, reference books or beautiful period books from experienced colleagues. And the magazine VORHANG AUF! The good thing about it is that there is a suitable issue for most of the major topics of class teacher time! Many schools do not yet know that the magazines are not only wonderful for our little ones, but can also be used very well as a supplement to period preparation.
Vorhang Auf enriches my lessons.
During my first bee lesson, I remembered the Curtain Up booklet "Bee, Flower, Butterfly". When I leafed through the bright yellow pages, I had the feeling that I was holding a buzzing treasure in my hands. Through the imaginative watercolours and stories, I was able to fully immerse myself in the pictures that formed in my mind's eye. It was the imagination that carried me when I stood in front of the class and told about the drones and the nuptial flight. I was so enchanted by the bee booklet that I did not want to deprive my pupils of it. So, in consultation with the parents, I ordered a class set at the end of the lesson - and the children loved it!
Child-friendly and pedagogically valuable
What I particularly like about Vorhang Auf is that the content is carefully prepared in a child-friendly and pedagogically valuable way. Stories, songs, games, riddles or rhymes form a well-researched, complementary package for Waldorf lessons and the rhythmic part. Above all, the magazine helps me to immerse myself in the topics in wonder and to bring them to life in me in an extraordinary way. Because I know one thing: if I have done good lesson preparation and strong inner images are alive in me, my lessons become a creative process. Then I can let go when I stand in front of the children and am open to intuition.
What also inspires me about the magazine is that behind Vorhang Auf are people who have made it their business to protect and promote the development of the powers of imagination. Just like us Waldorf teachers. I would like every Waldorf school to include the most important theme booklets from Vorhang Auf in their library. In Roman Era and Celestial Studies this year, I have included class sets of Ancient Rome and Sun, Moon and Stars in my lessons. These are then passed on to the respective class teacher each year.
I have compiled a selection of my favourite booklets from VORHANG AUF in a list for you. Best regards Romina de Castro
Teaching tip from Romina de Castro, class teacher at the Waldorf School Wuppertal: "VORHANG AUF is an enriching addition to the preparation for the epochs".
Vorhang Auf theme booklets for successful epoch lessons:
From Grade 1
Subject lessons: Booklet 99 "Music
Horticulture: Booklet 106 "Trees

As a companion through the seasons:
Booklet 110 "Easter, bunnies, springtime joys".
Rhythmic part: Booklet 120 "Make theatre"

Storytelling :
Booklet 125 "Fairy tales"
Booklet 131 "Wild herbs, medicinal herbs".
From Grade 2
Story material:
Booklet 129 "Fables and Legends

Bicycle epoch: Booklet 130 "Vehicles
From 3rd grade
House-building epoch: Booklet 115 "Building a house".
Craftsmen's epoch: Notebook 126 "Craftsmen
From 4th grade
Local history: Notebook 104 "Mountains
Local history: booklet 123 "Seafarers, explorers".
Animal science: Notebook 124 "Horses", Notebook 127 "Dogs".
Environmental epoch: booklet 122 "Our environment, our world".

From 5th grade
Ancient cultures: booklet 111 "Ancient Rome", booklet 128 "India".
Celestial science: Booklet 117 "Sun, moon and stars ".

Good to know: The individual booklets can be ordered directly here on Glomer.com or in the Waldow-Verlag online shop www.waldowverlag.de. Teachers receive a 40 percent discount when ordering a class set or a 30 percent discount when taking out an annual subscription.