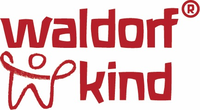 "Moon and Stars" - Wax Colouring Blocks
---
Set 2-piece


Stockmar Wax Colouring Blocks in Silver and Gold


Dimensions: 5.5 x 5.5 x 3.3 cm
---
"Moon and Stars" - wax colouring blocks, 2 pcs in gift box
1 golden and 1 silver Stockmar wax colour ing block in a gift box, from waldorfkind.
A wonderful gift or souvenir is this set from waldorfkind. As a gift for a class for St. Nicholas, or for Christmas, as a small gift in the Advent calendar, for the school bag, or as a small souvenir or birthday gift.
One silver and one gold Stockmar wax colouring block each in a lovingly illustrated waldorfkind gift box.
Product information:
Contents: Stockmar wax crayon blocks: silver and gold.
Gift box
Illustration: Ella Lapointe