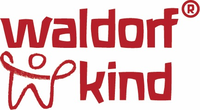 ---
24-piece sticker sheet


Illustrations: Ella Lapointe


Dimensions: A 4
---
Spring sticker sheet, illustrated by Ella Lapointe, 24 pieces, a special waldorfkind product.
A sticker sheet with 24 beautifully illustrated stickers to decorate postcards, envelopes or whatever comes to mind. Also to collect in a sticker album.
Colourfully illustrated with Easter and springtime motifs.
Product information:
Sticker sheet
Format: DIN A4
24 stickers
You can find more beautiful sticker sheets in the category waldorfkind!
You can find more products for spring and an atmospheric Easter in our Easter category!
Special and unique Easter gifts can be found here!